Email this page to friends
Network and Vulnerability Management


Mobile device management without the hassle.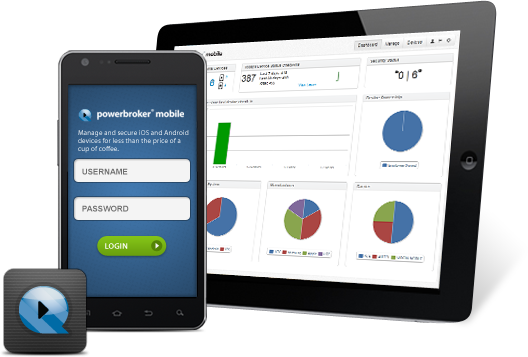 Manage and secure iOS and Android devices for less than the price of a cup of coffee.


PowerBroker Mobile represents the next generation of security, policy and health management for mobile devices by providing remote administrative functions for mobile devices, smart phones, and tablets.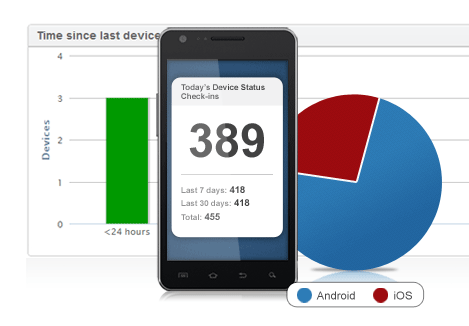 Simple


Wish managing mobile devices didn't have to be so complex? PowerBroker Mobile is a snap to deploy and use. The streamlined web interface reduces learning time and simplifies workflow. A modern dashboard makes it easy to see the status of your mobile devices at a glance. Finally, self-service enrollment of new users and devices is completed in seconds.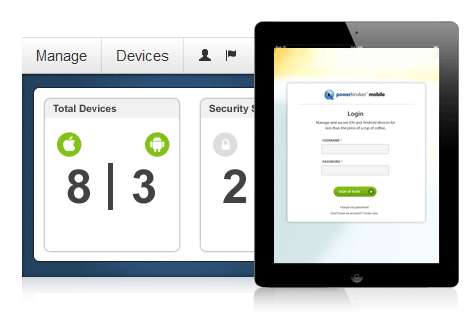 Effective

PowerBroker Mobile is a complete mobile device provisioning and configuration platform, with policy management for VPN, email, passwords, device encryption, remote locking, and much more. Enable mobile GRC with rule-driven actions that instantly identify governance and compliance issues, and report on critical risks.
Economical


Why pay more for a bloated, more complex MDM solution? PowerBroker Mobile offers comprehensive mobile device management, security, and compliance from BeyondTrust—a trusted name in enterprise security for over 25 years—for less than the cost of a cup of coffee.



RAPID DEPLOYMENT

SaaS model means no infrastructure to manage, and no appliances to buy
COMPLETE DEVICE MANAGEMENT

Configure VPN, Email, WebDAV, Password Policies, Encryption, Device Locking, and more from a simple user interface
ACHIEVE MOBILE COMPLIANCE

Alerts and reports monitor gaps between check-in times, policy compliance issues, and device permissions for a total mobile GRC solution
SELF-SERVICE ENROLLMENT

Get new users and devices up and running fast with web-based secure enrollment that takes only seconds
SECURE MOBILE DATA

Device encryption policies, remote locking, GPS tracking and remote wipe mean you can protect your confidential information on the go

For more information about PowerBroker Mobile,
please contact our Sales Representative at 2556 2162, or email at sales@ppn.com.hk.
Copyright © 2021 Pacific Professional Network. All rights reserved.