Email this page to friends
Network and Vulnerability Management
Datasheet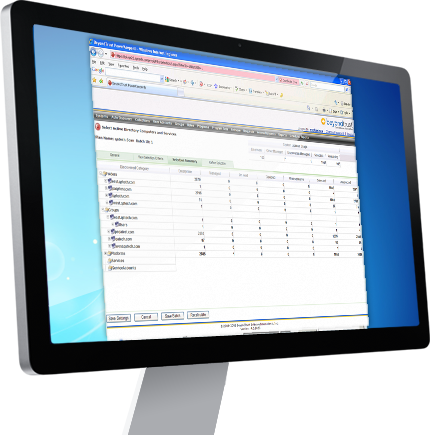 Automate Password Management for Increased Security

PowerBroker Password Safe Meets Compliance Mandates by Auditing and Managing Passwords


PowerBroker® Password Safe is an Automated Password Management (APM) solution for access control, manageability and audit of all types of privileged accounts such as shared administrative accounts, application accounts, and local administrative accounts. PowerBroker Password Safe offers complete device support for any operating system, account or device. PowerBroker Password Safe is a critical component of BeyondTrust Privilege Identity Management (PIM) solutions. PowerBroker Password Safe secures access to privileged accounts.


Access Control

PowerBroker Password Safe automatically provisions users and maps permissions using an organization's existing LDAP or Active Directory environment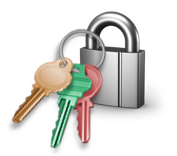 Device Support

BeyondTrust offers complete support for any OS, application, account, and device, and is available as a physical appliance or virtual machine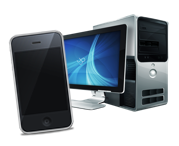 Password Security

PowerBroker Password Safe allows for automatic, random password resets with definable password composition rules (including A2A)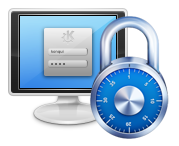 Audit Ready

This rapidly deployable solution comes complete with audit-ready logging and reporting to ensure compliance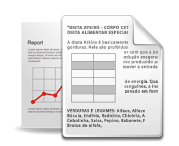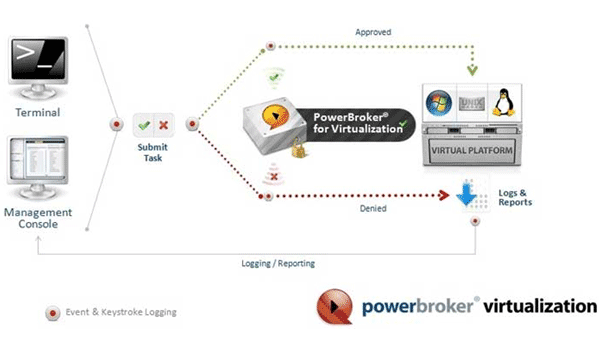 Powerbroker Password Safe

PowerBroker Password Safe includes encryption provided by commercially supported FIPS 140-2. validated software. PowerBroker Password Safe is a leader in delivering the level of security and reliability that organizations need to satisfy compliance, auditing, operational, and internal risk-management requirements. By protecting passwords and the management of access to such accounts, PowerBroker Password Safe eliminates intentional, accidental and indirect misuse of privileges and ensures compliance with industry and government mandates.
Delegate Privileges with Certainty and Clarity
Simply Manage Accounts
Automatically creates users and permissions
Credentials taken directly from the enterprise's LDAP or Active Directory through group membership
Access to these managed resources is implemented the same way- through LDAP or Active Directory
Available as Physical and Virtual Solutions
Auto Discovery
Automatically discovers and imports any systems found within Active Directory, based on customer-defined filters
Searchable I/O logging is enabled for all privileged activities on servers and devices down to the keystroke level
Meets access/authorization regulations as described in SOX, HIPAA, GLBA, PCI DSS, FDCC and FISMA
Provides the appropriate level of user activity oversight to address audit requirements
A2A & A2DB Account Management
Cost-effective and highly scalable solution can control privileged access transparently in even the largest heterogeneous enterprises
Flexible to Enterprises Specific IT Environmental Needs

Runs on Windows 2008/SQL Server 2008 (Increased Scalability)
Hardware appliances are 64-bit
Virtual machines are 32-bit
Virtual machine runs on VMware virtualization platforms

Multiple Layers of Security

No direct access to the sealed operating system
Employs commercially supported FIPS 140-2 validated components for all encryption
Supports authentication methods (i.e., LDAP, AD, SecureID, Safeword)
Program Factors to validate authenticity of application/script that is requesting credentials (i.e., User, Host, OS, Program)
For more information about PowerBroker Password Safe,
please contact our Sales Representative at 2556 2162, or email at sales@ppn.com.hk.
Copyright © 2021 Pacific Professional Network. All rights reserved.