Email this page to friends
People Counter

TrueView Web Report™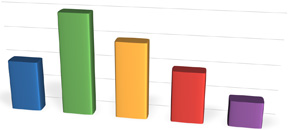 Overview

TrueView Web Report™ is a web based statistical package that works seamlessly with TrueView People Counter™, TrueView Parking™ and TrueView Heatmap™. TrueView Web Report™ can receive data from any number of sources over Ethernet. It is also equipped with a powerful set of tools for easy data management and data mining.
Benefits from TrueView Web Report™
TrueView Web Report™ transforms raw traffic data into clear and intuitive charts that allow you to quickly gain in-depth insight to the statistics. Use it to discover trends, patterns or, identify unusual performance. TrueView Web Report™ lets you unveil performance problems, and help you to take proper action to improve production, enhance revenue, and increase profitability.
Data management
With TrueView Web Report™ you have full control of your business critical traffic data. By pointing a web browser to the URL of your TrueView Web Report™ you get a versatile and flexible tool package for managing and analyzing your traffic data from a single source. The whole software package is easily installed on a server and configured with a minimum of effort. All data is stored in an open standard database format.
For more information about TrueView Web Report,
please contact our Sales Representative at 2556 2162, or email at sales@ppn.com.hk.
Copyright © 2021 Pacific Professional Network. All rights reserved.